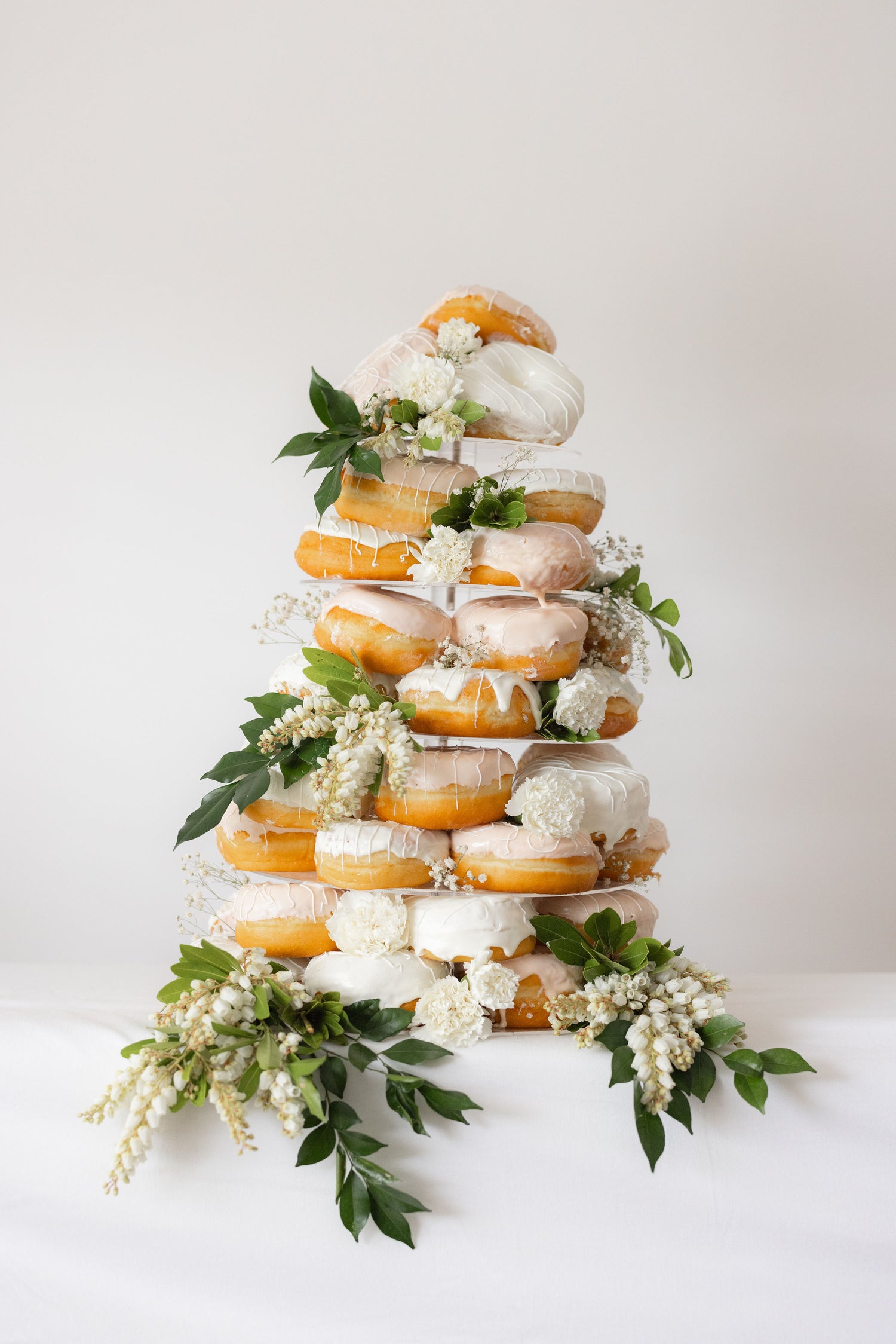 Weddings
Being a Gold Coast family run business, we know how to feed the masses and keep them satisfied – especially weddings!
How do we do it?
We take our fluffy donuts and transform them to perfectly capture the essence of your special day. Arranged on one of our custom acrylic walls or cake stands, we'll have it all set up looking irresistibly mouth-watering and photo ready before anyone can even think about sneaking a bite.
Just want the donuts? We've got you covered too!

So, forget the over-the-top frosting and awkward cake-cutting photos and surprise your guests with a dessert they'll actually want to devour and will be talking (and drooling) about for years to come. 
Sound sweet?
Let us know you're interested via the form below. We'll then send through our information guide with all the details, prices and steps of how to book one of our scrumptious creations.
Let's chat! Fill out the form below and we'll be in touch with our delicious information guide as soon as we can.